Advocating for the interests
of teachers of English to speakers of other languages and dialects and their students.
State of EAL/D Schools Survey
2016 ACTA STATE OF EAL/D SCHOOLS SURVEY
What's the state of EAL/D Education in Australia in 2016?
Over the last decade, the policy framework that has long supported EAL/D (English as an Additional Language or Dialect) teaching programs as Australia's educational access and equity response to school-aged migrant, refugee and indigenous students has completely changed. Overall responsibility for EAL/D has passed from Commonwealth to state and territory governments and now, under school autonomy and school-based management policies, is being devolved to schools. The policy imperative for EAL/D programs has changed from Multicultural and Language education to literacy assessment and performance.
So what is happening 'on the ground'?
ACTA conducted its second national survey of school EAL/D educators to ascertain the current health of EAL/D programs in schools, and policy impacts and developments since its last report in 2014 (see below). Findings will be published in a 'State of EAL/D' Report and used to inform ACTA's policy advocacy with governments and education systems.
ACTA invited EAL/D teachers, consultants and administrators to participate in the survey. The survey was open for a six week period from 8th Feb to 1st April. Watch this space for results of the survey to be posted.
Your participation will help ensure that the report accurately reflects the current state of EAL/D education across Australia's state and territory education systems and will strengthen the effectiveness of ACTA's policy advocacy on your behalf.
Michael Michell
President, ACTA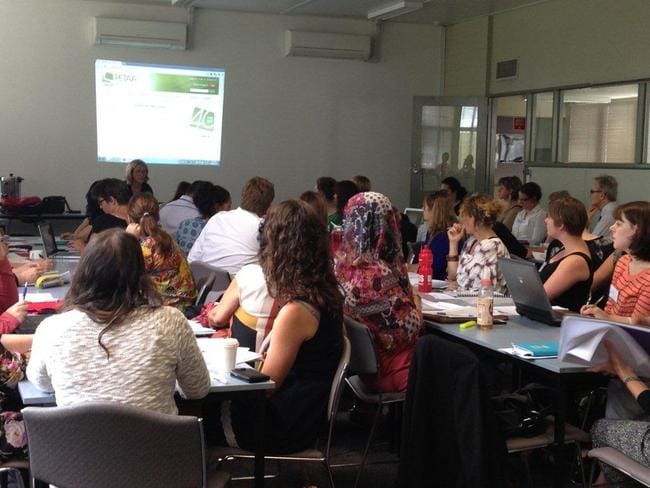 2014 ACTA STATE OF EAL/D SCHOOLS SURVEY REPORT
November 2014
After collecting responses from over 200 members across the country, and analysing over 1000 comments, ACTA is proud to release the final report on the ACTA 2014 State of EAL/D survey. This report reflects current experiences and challenges faced by EAL/D teachers through anonymous quotes, accompanied by respective sector and jurisdiction, and comments on apparent trends. The writers have strived to remain objective, quoting in context and covering all jurisdictions.
This report is for local associations and their members: to support their discussions and decision making in their local contexts, at the state and individual school level. As school funding continues to be decentralised (and this is occurring to different degrees across the country), ACTA believes that EAL/D advocacy will need to follow suit. With school autonomy comes opportunities and risks regarding the most effective use of EAL/D resources, and members may be best placed to inform and advocate where necessary.
We hope that this report will assist advocates in achieving the best possible outcomes for their students and themselves professionally.
2014 March-May - A NATIONAL SURVEY OF ENGLISH TEACHERS' KNOWLEDGE ABOUT LANGUAGE
No one doubts that teachers of English need to know how language works and to build this knowledge for students. But we do not know yet about the current 'state of the art' in the profession, particularly about the kinds of support English teachers need if they are to build students' language knowledge in coherent and cumulative ways, as prescribed by the Australian curriculum for English. Benchmarking teacher knowledge and know-how is crucial if we are to provide build a strong knowledge base in the profession, including English, literacy and EAL/D teachers.
The survey was developed as part of a study funded by the Australian Research Council titled Grammar and Praxis: investigating a grammatics for twenty-first century school English (DP110104309). The project team is led by Mary Macken-Horarik of the University of New England (UNE) and includes Kristina Love, Len Unsworth and Carmel Sandiford of the Australian Catholic University (ACU).